Making Renting Better – For our team
It may sound hackneyed, but our team means everything to our business. It's simple really. If people are nurtured and cared for, they are more likely to be happy and enthusiastic in their work, which means they will take excellent care of our clients.
Everyone on the team is provided with a supportive and trusting environment and encouraged to develop to their full potential. There are regular one-to-ones with senior management. After basic competencies are in place, individuals are given a great deal of autonomy in the training they choose to pursue. So long as it relates to our business of managing rental property, almost anything is up for grabs. People take courses in subjects as diverse as law, technology, management, leadership, business and photography, as well as many others.
The result is clear to see. You'll notice the enthusiasm in every interaction. We've won a string of industry awards and we're the first estate or letting agency in the UK to have been assessed at the highest level of Platinum by Investors in People.
Jack Gallagher (MARLA)
Director
A veteran landlord with a background in IT and investment banking. Jack provides continuous support and encouragement to the team. His mission is to constantly drive standards of service to new heights. Since founding Western Lettings in 2008, Jack's areas of special interest have been systems and technology. He holds postgraduate degrees in nuclear physics and macroeconomics.
Sandra Munro (MARLA)
Office Manager
A tireless finisher. Sandra keeps the office running smoothly while helping out with business development. Some of her other duties include handling all of the client accounting, VAT, payroll and business book-keeping. Sandra was supported through her HNC and she is now working towards a BSc in Business & Finance. Sandra's main area of special interest is workflow management.
Caroline Baxter
Company Secretary
Relentlessly optimistic and cheerful, Caroline looks after company administration, organizes events and generally supports team morale. After retiring from her career as an intensive care nurse, Caroline returned to the front line to help out during the Covid pandemic. She brings a valuable perspective to the daily stresses of work in a letting agency business.
Caroline's special area of interest is training and development and she has championed our Investors in People initiative. Passionate about the issue of sustainability, she took the business Carbon Neutral in 2020. Caroline holds a postgraduate degree in medical science.
Catherine McNab (MARLA)
Letting Team Leader
A productivity marvel. Catherine's primary responsibility is the smooth running of our lettings operation, including the design and auditing of all core processes. Other responsibilities include organizing the team diary, handling security deposits and helping with business development. Catherine's areas of special interest include photography, graphic design and marketing. She is currently working on a leadership training course at the Open University.
Matthew Mouat (MARLA)
Compliance Manager
A true gem. After six years in the lettings industry, Matt joined Western Lettings in the summer of 2018. His progress since then has been an inspiration for everyone on the team.
As well as his property management function, Matt looks after all property compliance and manages our fleet of electric cars.
Connor Benson (MARLA)
Senior Property Manager
An enthusiastic all-rounder, Connor loves a mix of tasks. On a typical day, you might find him jumping out to grab some marketing photos in the afternoon after chasing down some thorny maintenance in the morning. Connor casually handles his property management work while fielding all of our internal IT issues. Fortunately, he holds a degree in computer science.
Lauren Donald (MARLA)
Senior Property Manager
A property manager with a difference. Lauren holds 10 years of experience in retail. We are excited to help Lauren find her feet in her new career. In her previous job Lauren successfully built and ran an e-commerce website and managed the social media channels for her company. She's keen to get involved in similar opportunities at Western Lettings and we won't be holding her back! Lauren has an HND in Fashion Design and Marketing.
Kirsty McMillan (MARLA)
Senior Property Manager
Kirsty holds a degree in International Events Management and has 7 years' experience in customer service. In her previous role Kirsty worked on the front line of the COVID pandemic managing a regional COVID testing centre and is looking forward to transferring her skills to her new role as Property Manager.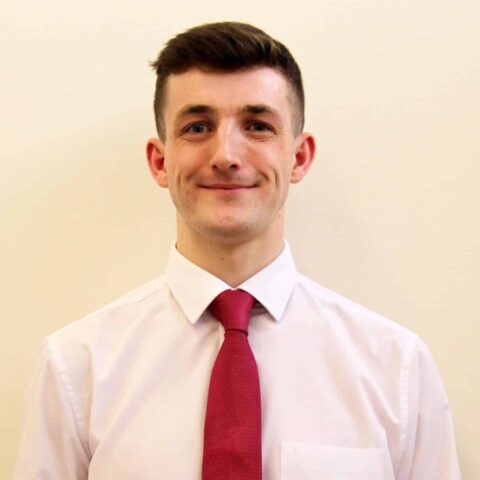 Harry Ferguson
Property Manager
Having successfully graduated from university studying International Hospitality Management, Harry is familiar with the degree of urgency and detail required to deliver top level customer experience. These are attributes Harry transfers and invests into the management of his property portfolio.