Does Choosing an Accredited Letting Agent Matter?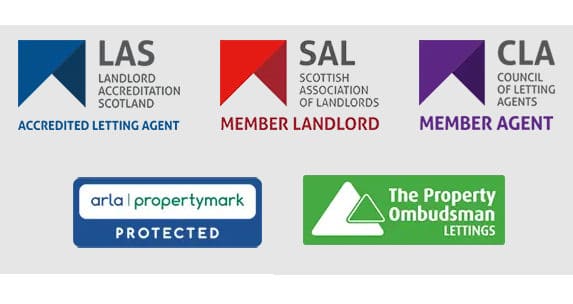 Letting a property can sometimes be scary if you are a first-time landlord. All the rules and regulations that need to be followed to get your property ready to let can be daunting. You may also be worried about being able to find good tenants who will pay their rent on time as well as apprehensive about how much time will be needed to deal with any problems that arise. This is where a good letting agent can help.
But how do you make sure that the letting agent you choose will do a good job and provide the level of service you expect? If you have no recommendations from friends or family to rely on, checking reviews is often the first port of call. This can be very informative but always be careful not to confuse reviews such as Google reviews with testimonials that you can find on some websites. Proper reviews cannot be hand-picked or altered by the owner of the website. While it is unrealistic to expect every rating to be 5*, you should be on the lookout for agencies with a high level of customer satisfaction.  However, even a letting agent with a host of great reviews is not always a cast-iron guarantee of how professional they are.
Letting Agent Accreditation
Accreditation is something that is easily overlooked when you are looking for a letting agent. However, this can be a big mistake because it can be one of the best ways of ensuring that the agent you choose runs their business in a professional manner with properly qualified staff. Accreditation is known to promote good standards and improve best practice.
As a minimum, by law, all Scottish letting agents need to
1. Join the Scottish Letting Agent Register
Letting agents not on this register or awaiting approval will be deemed to be committing a criminal offence if they continue to practice. If convicted they can be fined or even face a prison sentence.  Letting agents need to re-apply every 3 years, to keep their registration up to date. This is a public document and you can search the Scottish Letting Agent Register to check if a letting agent is on it.
2. Adhere to the Letting Agent Code of Practice
The Letting Agent Code of Practice has a list of rules that all letting agents must comply with. They set out the standards expected of letting agents with regards to how they manage their business and provide their services. It includes specific rules about the handling of tenants' and landlords' money.
However, there are additional types of accreditation for letting agents.
1. ARLA Propertymark (Association of Residential Letting Agents)
ARLA Propertymark is a professional regulatory body for letting agents. It aims to provide support and guidance to property professionals across the UK. Members of ARLA operate to professional standards higher than the law demands. The two main advantages for consumers of using an ARLA agent are
Your money is safeguarded by Propertymark's Client Money Protection Scheme so is protected if your agent goes out of business or misappropriates your rent, deposit etc.
The availability of redress for breaches in agent conduct.
2. LAS (Landlord Accreditation Scotland)
LAS is a voluntary Scheme for landlords and letting agents. It runs training courses and events for members to share information based on current Scottish legislation and best practice within the industry. This keeps letting agents up to date on key issues and provides suggestions on how to best implement any required changes.
3. SAL (Scottish Association of Landlords) & CAL (Council of Letting Agents)
SAL is the largest dedicated national organisation supporting landlords and letting agents in Scotland. Like LAS it provides support for landlords and letting agents in Scotland. CAL is an umbrella organisation of SAL and provides letting agents with additional advice and support.
4. TPOS (The Property Ombudsman Scotland – Lettings )
Member of the TPOS scheme must adhere to the TPO Code of Professional Practice for Residential Letting Agents in Scotland
At Western Lettings, we firmly believe that a letting agent that is highly accredited isn't just a nice to have but a MUST HAVE. It demonstrates a letting agent that is willing to work hard on improving its services and one that is serious about keeping up with the latest changes to legislation and best practice. We believe that a highly accredited letting agent is much more likely to provide a professional, principled and efficient service for their landlords and tenants.
Western Lettings is an award-winning, highly accredited (Scottish Letting Agent Register, ARLA Propertymark, LAS, SAL, CAL, TPOS) letting agency in Glasgow. We specialise in property letting and property management. If you have a property to let and need some help, please get in touch. You can also call us for a chat about our services on 0141 357 0436.