Legionella Risk Assessments For Landlords In Scotland – Everything You Need To Know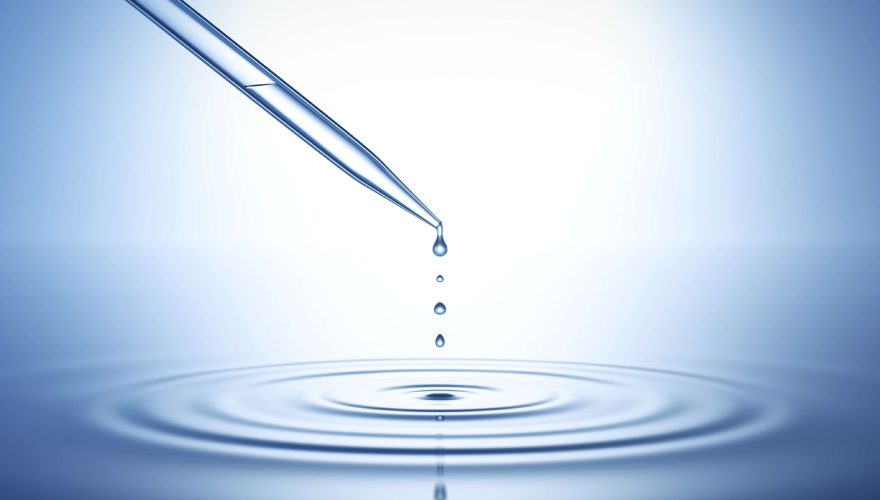 Did you know that landlords in Scotland have a legal duty to carry out risk assessment for legionella in their properties? Legionella is the bacterial which causes legionnaires' disease, a form of pneumonia, which can be fatal. If you're a landlord with property in Scotland, read on for everything you need to know about legionella and landlord risk assessments.
What is legionnaires' disease?
As we've said, legionnaires' disease is a potentially deadly form of pneumonia. People catch legionnaires' disease by inhaling water droplets, which are contaminated with the legionella bacteria. The disease got its name from the first known cases, which affected a convention of American army veterans in the 1970s. Symptoms include a cough, fever and shortness of breath, and older people or those with weakened immune systems are more likely to be vulnerable.
How does legionnaires' disease spread?
The legionella bacteria can grow in any hot or cold water system. It is most common in systems with water tanks, where water stagnates. Water at temperatures of between 20 and 45°C is most likely to harbour the bacteria, which can also thrive where there is a build up of sludge, rust or other debris to feed on – lovely!
The bacteria can be found where water spray or droplets are present too, such as in shower heads and whirlpool baths. Combi boiler systems tend to present less of a risk because the water circulates regularly. Rental homes left empty for periods of time, or little-used areas of the home, such as guest bathrooms, may be more susceptible.
What do landlords need to know about legionella?
If you are a landlord in Scotland, you are legally required to conduct a risk assessment of your property for legionella – or have one undertaken for you. You also have a more general duty of care to your tenants. This means protecting their health and safety by making sure their water system is safer to use.
Who should carry out a legionella risk assessment?
You can use a professional company to carry out the assessment for your, however, the law doesn't require you to do so. Landlords, property management companies and letting agents may carry out the legionella risk assessment themselves.
What should a legionella risk assessment involve?
To complete a risk assessment, start by getting to know the water system in your property and understanding where the legionella risks may lie. This means assessing how the water moves around your system and where it is stored.
As part of your assessment, you should check:
Where water is stored or re-circulated as part of the system (areas of risk include water tanks, shower heads and lengths of pipework that can contain hot water).
The water temperature in your system – temperatures of between 20 and 45°C present the most risk.
If there is rust, sludge, scale and organic matter in your system that can feed the bacteria.
If there are parts of the system that are used infrequently such as guest bathrooms
If there is any redundant pipework in your system.
Whether your tenants are more susceptible legionnaires' disease – because of their age or any medical conditions.
You can find out more about conducting an assessment on the Health and Safety Executive (HSE) website. There is also a useful checklist for your legionella risk assessment on Glasgow City Council's website.
How can landlords minimise the risk of legionella?
Making sure that water in your system is kept above or below the danger zone of 20 to 45°C is the best way of minimising the risk of legionella. It is also important to make sure water is circulating and that the system is free of the rust, sludge and debris that the bacteria feed on.
Simple measures are recommended by the HSE, including flushing out the system before letting the property, ensuring the temperature of the hot tank is set to 60°C and removing any redundant pipework. You should also make sure your tank and pipework are insulated to maintain water at the correct temperature and that tanks have close-fitting lids to prevent debris entering the system. If your tank is rusty, you should have it replaced. You could also consider investing in a less risky combi boiler system.
While some of these fixes can be done by landlords, for others, you may need to bring in professional help.
How often should a landlord carry out a risk assessment for legionella?
You should repeat the assessment every year or if your tenant raises any concerns about the water system or you suspect anything has changed.
What should my tenant do to help minimise the risk?
When your tenant moves in, it's worth informing them about the risk of legionella and asking them to help you in a few simple ways. They should let you know immediately of any problems with the water system, including if they believe the hot water has temperature has fallen below 50°C or the cold water is above 20°C.
They should also let you know of any debris or discolouration in the water supply and tell you if they are going to be leaving the property vacant for any length of time. If there are any bathrooms which are rarely used, ask your tenant to keep the water supply moving by running the water for a couple of minutes each week. You should also ask them to clean shower heads regularly.
If you're a landlord with concerns about carrying out a legionella risk assessment – or any other aspect of renting out property in Glasgow, we'd love to help. Call us today for a chat about our services.